Card case in Special "KUTANI" colors "Wave & Mt.Fuji"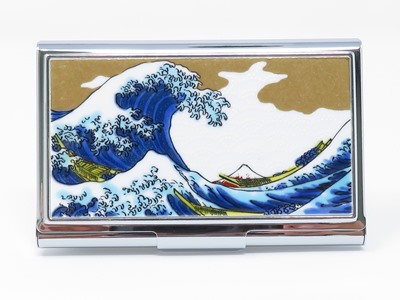 US$68.00-
Do you think these beautiful drawings are hand-painted?
Actually they are printed in a special and outstanding printing method!



Click

---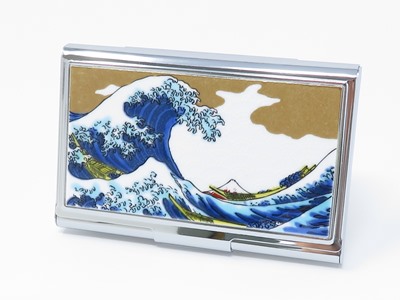 These card cases are made with the advanced printing and transfer technique originally developed by a Japanese manufacturer, who is a traditional and innovative Kutani-yaki porcelain maker.
They invented the original paints that best match the printing method, "Kutani Colors," in order to produce the beauty as close to that of hand painting as possible.
---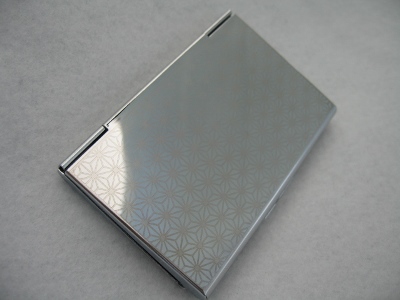 The craftspeople stick transfer papers onto a new ceramic plate for many times according to each color, just like the process of hand painting, until the layers of the papers become as thick as 80-200 micrometer.
This range of thickness is the same as the standard thickness of the paints of hand-painted drawings on Kutani-yaki ware (one of the characteristics of the traditionally hand-painted Kutani ware is the drawings with thick paints).
Then the plate with the thick layers of the papers is fired for once or twice at a temperature of approx. 900 degree centigrade.
In this way these printed drawings become as natural and beautiful as the hand-painted ones.
This new and unique printing method contributes to a reduction in price of the traditional Kutani-yaki, which is one of the most famous and popular ware in Japan.
We hope you will find your favorite card case here!
---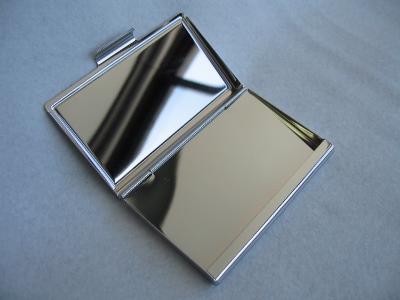 Notifications
*
Please note we DO NOT ship these items to the US and Canada subject to the contract with the manufacturer.
Sorry, but orders from these countries are unacceptable. Please feel free to let us know if you are in either of these countries and interested in this merchandise so that we can introduce you the stores you can purchase from.
* We are authorized to sell this merchandise by the manufacturer in Japan. This is why we are proud to provide our merchandise in completely new and good condition.
---
Details
| | |
| --- | --- |
| Size | approx 6.3 x 9.5cm |
| Material | Metal, Porcelain |
| Weight | Approx 70g |
| Remark | Please see the Notification |
| Bland | SEIKOU CO. LTD. |
---