Folding fan "Sushi" Handcrafted in Tokyo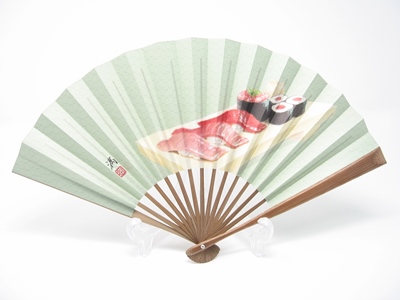 US$63.00-
Sushi is one of the most famous and popular Japanese foods.
The design of the container for this fan is just like a chopstick case, which is familiar with the Japanese.
This product must make you feel like eating sushi!


Click

---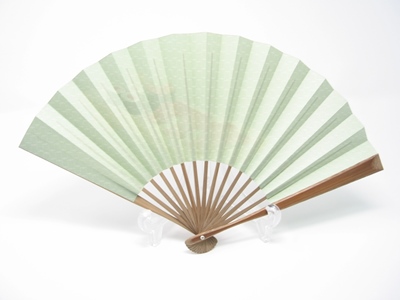 * In Tokyo the whole processes of making fans are done by a single craftsperson. Meanwhile in Kyoto each process is done separately by different craftspeople. This product is made in Tokyo in the former way.

---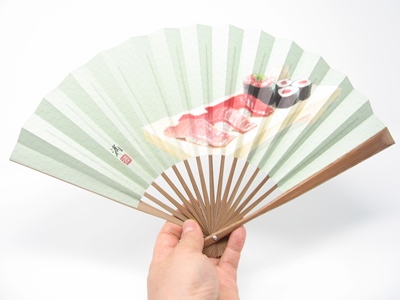 * Products of this manufacturer, Shinkyoseido, have been highly evaluated by a lot of customers not only in Japan but also in overseas. At Tokyo Olympic Games in 1964, their foldable fans were adopted as an official gift.

---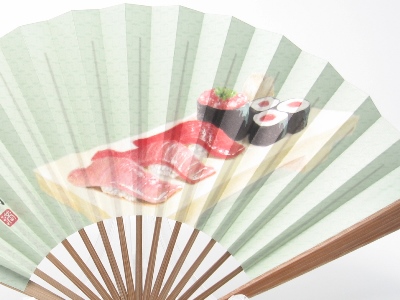 * We are authorized to sell these items by the manufacturer in Japan. This is why we are proud to provide our merchandise in completely new and good condition.

---
---
Details
| | |
| --- | --- |
| Size | approx (W)30 x (H)19.5 cm |
| Material | Material of the Fan: Bamboo, Thin Japanese paper "Washi" |
| Remark | Please see the Notification |
| Bland | Shinkyoseido Co.,LTD |
---