Folding fan "Phalaenopsis orchid"Handcrafted in Tokyo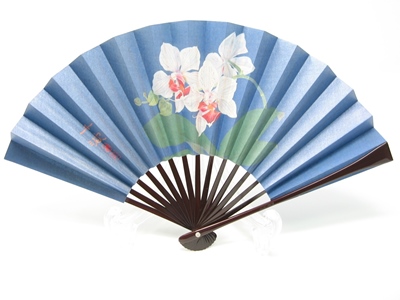 US$55.00-
Small Japanese Foldable Fan Designed by Mr.Chinami Nakajima

These are small Japanese Handheld fans with special designs by Mr. Chinami Nakajima, who is a famous and popular Japanese-style painter.


Click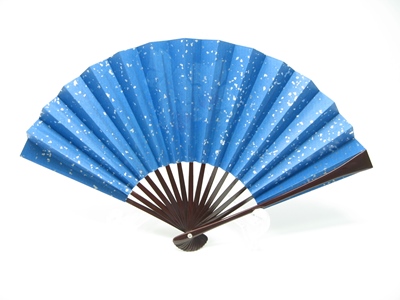 They are smaller than standard Japanese foldable fans, so they may be more recommended to be displayed or used in Japanese tea ceremonies than to be practically used to induce an airflow.

The following 4 designs are available.

Plum Tree with Reddish Pink & White Blossoms (紅白梅)
Chrysanthemum (菊)
Phalaenopsis(蘭)
Camellia Sasanqua (山茶花)

Please choose your favorite one!
---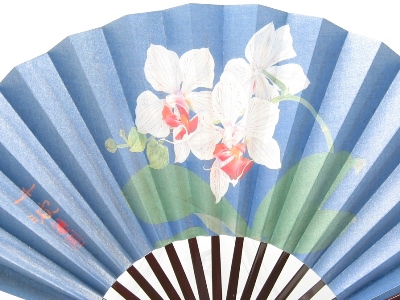 * Mr. Chinami Nakajima (中島千波) was born in 1945 in Nagano prefecture, Japan. His paintings focus on the nature, flowers and birds, and human beings. Especially his paintings of sakura (cherry blossoms) attract so many people that his sakura art is adopted as a design on the stage curtain in Kabuki Theater in Tokyo.

---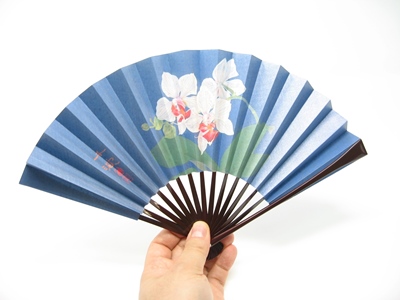 *At the time of the Tokyo Olympic Games in 1964, the folding fan of this manufacturer was handed out to the Special Guests.

* Difference in making fans in Tokyo and Kyoto: In Tokyo the whole processes of making fans are done by a single craftperson. Meanwhile, in Kyoto each process is done separately by different craftspersons. This produt was made in Tokyo in the former way.

---
---
Details
| | |
| --- | --- |
| Size | approx (W)30 x (H)19.5 cm |
| Material | Material of the Fan: Bamboo, Thin Japanese paper "Washi" |
| Remark | Please see the Notification |
| Bland | Shinkyoseido Co.,LTD |
---