Glass for Red Wine "Greceful Flowers"(Handmade Kutani-yaki porcelain Stem)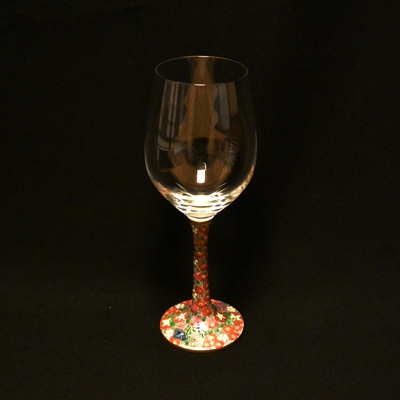 US$260.00-
Why don't you experience a wonderful drinking moment with the amazing collaboration of traditional Japanese Kutani-yaki porcelain and high quality German glass?

A traditional and leading Kutani-yaki porcelain merchant founded in 1822 in Japan met a long-lasting very famous German glassmaker Spiegelau and produces these breathtaking wine glasses as a collaboration of special techniques and works of both Kutani-yaki porcelain and Spiegelau glass.

Made in Japan (Adhering Handmade Kutani-yaki Porcelain Stems to Germany Sipegelau Glasses in Japan)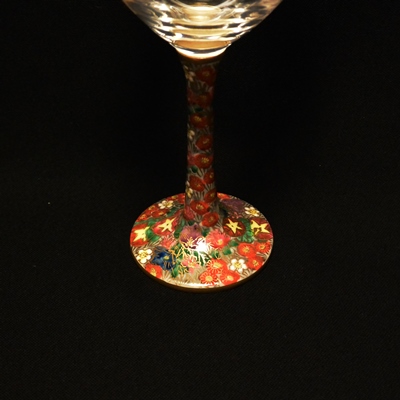 To make this collaborative wine glass, the stem of the original Spiegelau wine glass is cut off and Kutani-yaki porcelain stem is bonded instead. A very special technique that won a prize of Good Design Award in 2006 is used to bond a porcelain stem to glass. The bonding technique contributes to the safety of users as it adheres porcelain and glass so tightly that the bonded parts will not come apart even if shocked unless the porcelain or glass itself gets broken.

The delicate and sensitive designs of the stem are painted all by hand of well experienced Japanese craftspeople. Painting on the round shaped stems requires high skills. We bet you will be impressed when you see the hand painting !

We hope you will find your favorite one!
Click

---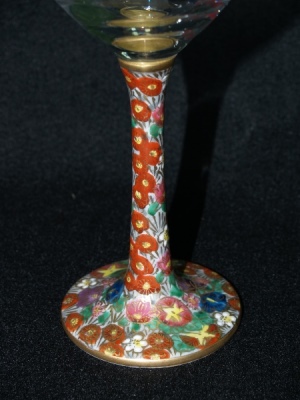 Handling instructions



1. DO NOT expose the glass to drastic temperature change, in order to prevent it from breaking.



2. After use, please wash the glass gently as soon as possible with a soft sponge or cloth with dishwashing liquid. To prevent scratches, please avoid using abrasives or hard scrubbing brushes.

3. DO NOT wash them in a dish washer.

4. Please dry the glass well after washing. If dried upside down, water may stay in the hollow of the stem. Please remove water well before putting it in a cupboard.

5. DO NOT heat the glasses on an open fire, in microwaves or ovens.


---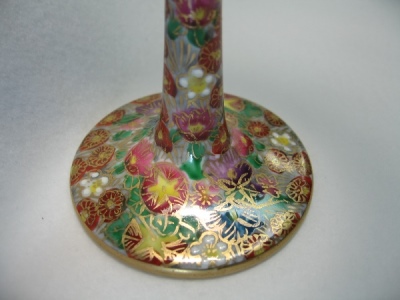 6. The bottom of the glass is polished but not glazed, so it may leave scratches on delicate materials. Please use a coaster or a tablecloth when you put the glass on those places.

7. Please always place the glass on a flat surface in order to prevent it from breaking !



Click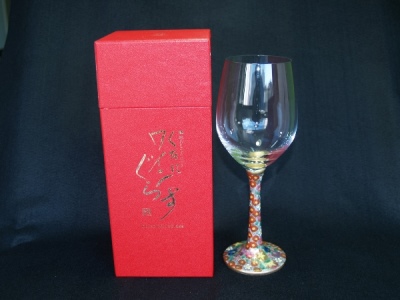 Notifications
* This merchandise is handcrafted, so the color, shape, sizes and weight of each product can be slightly different.

* Other kinds of glasses than those for red wine as shown in the attached picture are also available upon request. Please feel free to ask for the details and prices if you are interested in them.

* We are authorized to sell this merchandise by the manufacturer in Japan. This is why we are proud to provide our merchandise in completely new and good condition.



---
Details
Size
Diameter: 6.5 cm (2.6 inch)
Height: approx. 22.8 cm (9 inch)
Capacity: 424 ml

Material
Material: Spiegelau Glass and Kutani-yaki Porcelain
Package: Paper Box
Remark
Please see the Notification
Bland
Kaburaki Shoho
---