Set of 3 Color Changing Japanese Teacups (Sumo Wrestler, Ninja, Sushi Fish)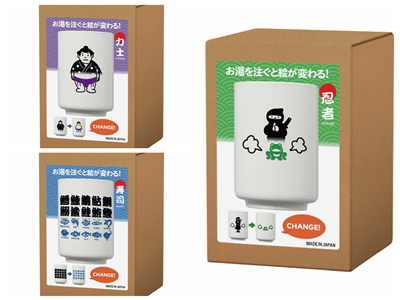 US$125.00-
This is a set of 3 cups each of which has a cute illustration of a sumo wrestler, a ninja and Chinese characters (kanji) for fish that are very popular for sushi.

---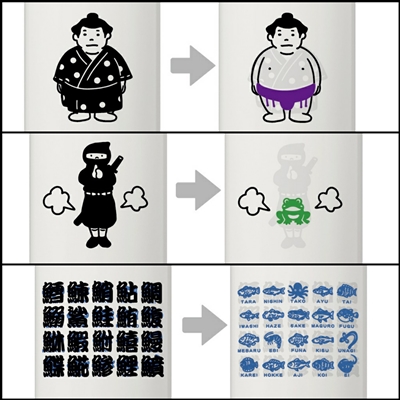 When you pour hot liquid into these cups, something magical happens!
The sumo wrestler takes his kimono off and gets ready for a match.
The ninja casts a transformation spell and changes into a frog, which is said to be a typical way for them to engage in intelligence work.
The Chinese characters change into the fish that they mean, and you can learn how to pronounce these in Japanese.



---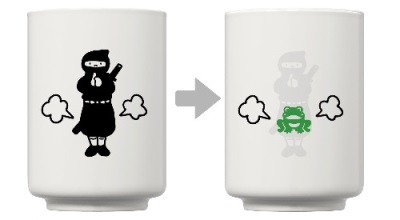 These unique cups must make tea time even more enjoyable!


---
Notification
* We are authorized to sell this merchandise by the manufacturer in Japan. This is why we are proud to provide our merchandise in completely new and good condition.

<Handling Instructions>
These items cannot be washed in dishwashing machines, put in dish dryers, heat in microwave ovens or ovens, or heat on an open fire.These actions may affect the special printings of the color changing illustrations.
---
Details
Size
*Diameter: approx 72 mm/each
*Height: approx 102mm/each
*Weight: approx 270g/each

Material
Porcelain
Remark
Please see the Notification
Bland
Artha corporation
---